LICENSED, BONDED & INSURED
Residential, Commercial, and Industrial
Heating
Air Conditioning
Plumbing
Additions
Backflow Certification
Basement Bathrooms
Battery Backup Pumps
Boiler Repair/Replacement
Dryer Vent Cleaning
Duct Cleaning
Faucets
Furnace Repair/Replace
Handyman Service
New Construction
Remodel
Sewer Camera/Rodding
Sump Pumps
Toilets
Water Heaters
Winterize Homes
Repairs and Services
Our plumbing experience and training is unrivaled in the industry
You can be sure that our diagnosis will be fast and accurate
Prompt 24-hour emergency service
Licensed experienced plumbers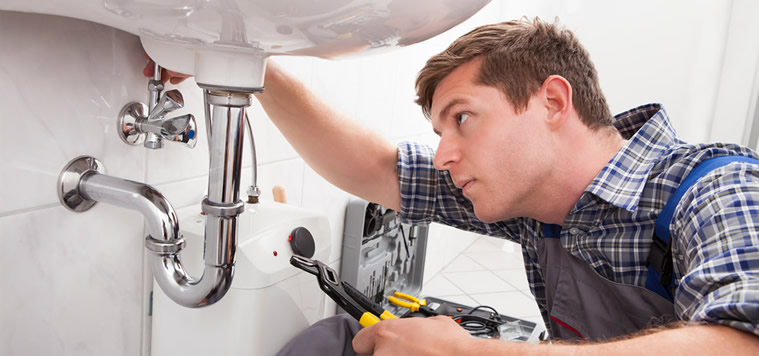 Residential & Commercial Plumbing Services
Since 1946 Hansen Heating and Plumbing has been providing quality plumbing services with genuine integrity. Chicago area businesses and homeowners alike consider Hansen Heating and Plumbing the leading plumbing service in the greater Chicago area because we are committed to 100% customer satisfaction. Our simple goal is to be the best plumbing company in the Chicago area. We reach our goal with an unmatched commitment to excellence, prompt 24-hour emergency service, licensed experienced plumbers, and by doing your job right the first time.
You can depend on Hansen Heating and Plumbing's professional analysis of your home's plumbing problems as well as our recommendations for any plumbing repairs, plumbing installations, and preventative plumbing maintenance. Our licensed plumbers use the most state-of-the-art plumbing equipment so all our jobs are performed professionally and efficiently.
Plumbing Repairs & Service
Are you looking for an affordable, 24 hour plumbing professional? Look no further than Hansen Heating and Plumbing! We offer around the clock residential and commercial plumbing services to all of Chicagoland, and we can handle any job big or small. From minor leaks to major sewer problems, Hansen Heating and Plumbing plumbers can eliminate plumbing issues. All of our plumbers are licensed, bonded, and insured.
Our 24/7 EMERGENCY PLUMBING SERVICES are here for you when you need them most! Schedule your plumbing repair or service today by calling 847-669-5000 or fill out our online service request form.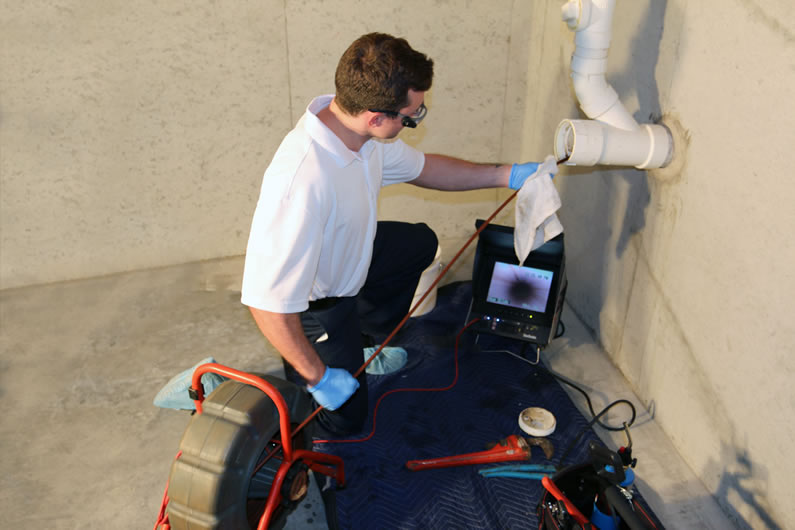 Sewer Rodding & Camera Service
Older homes, especially those built prior to the 1980?s are especially susceptible to recurring drain and sewer pipe blockages. Keeping your sewer line clean and free of back-ups is important. It is recommended that you call on a professional to get it clean and cleared at least once a year. This means regular inspections in order to locate and address possible problems in your sewer line. Rarely is it necessary to dig up your whole yard, replace the sewer line and deal with a sewer project that lasts for days on end. A quicker way to address sewer back-ups is an old standard in drain cleaning: power rodding.
How does it work?
Power rodding is the process of using an electronically powered sewer machine with heavy-duty cables that turn blades clockwise and counter-clockwise to remove a blockage or root intrusion. In many cases, a sewer or drainage pipe that is backed up may need to be rodded before it can be video inspected, such as when tree roots have gotten so thick that they obstruct visual access. Power rodding will allow the water to drain down, so that the video camera can then be insterted into the pipe and the root of the problem can be visually identified.